The CA's Annual General Meeting took place on the evening of Wednesday 15 November 2023 at CA House, London.
Members were welcomed by Derek Lumb, CA President and Bob Garrett, Chair of Council, together with other Council members.
After the opening of the meeting and routine business, Bob Garrett provided a comprehensive overview of the CA's achievements in the past year and outlined upcoming projects. Appreciation was extended to the many volunteers who generously contribute their time and expertise to support the CA network.
As well as the usual proceedings, the meeting approved changes to the Articles of Association allowing for online attendance and online voting at future AGMs. This decision, along with an expansion of indemnity cover for members and staff and digital business changes, was aimed at better enabling the CA to manage its operation with modern technology.
Following the Council report, Honorary Treasurer Nick Clayton, presented the Financial Statements to year end 30 June 2023 which were approved.
Moving to the Council membership, Bob Garrett retired as Chair and member of Council. Caroline Milmo also stepped down, while Bob Slay and Paul Eedle were elected and welcomed as new members of Council. Nick Clayton and Jennifer Bowes were formally elected as Honorary Treasurer and Honorary Solicitor, respectively.
Nick Nottingham, who joined Council in 2021, takes on the role as Chair as decided at the Council meeting following the AGM, with Peta Stuart-Hunt, who also joined in 2021, appointed Deputy Chair.
As well as those delegates in attendance at CA House, the AGM was pleased to welcome a virtual audience from the UK and abroad. Thank you to all our members who voted and attended the meeting.
CA members can view the AGM papers by logging into your account.
The CA Officers and Council members are:
President: Derek Lumb
Chair of Council and Vice President: Nick Nottingham
Deputy Chair: Peta Stuart-Hunt
Vice President: Ivan Andrews
Council: Paul Eedle
Council: Simon Hampton-Matthews
Council: Bob Slay
Council: Martin Sutcliffe
Honorary Treasurer: Nick Clayton
Honorary Solicitor: Jennifer Bowes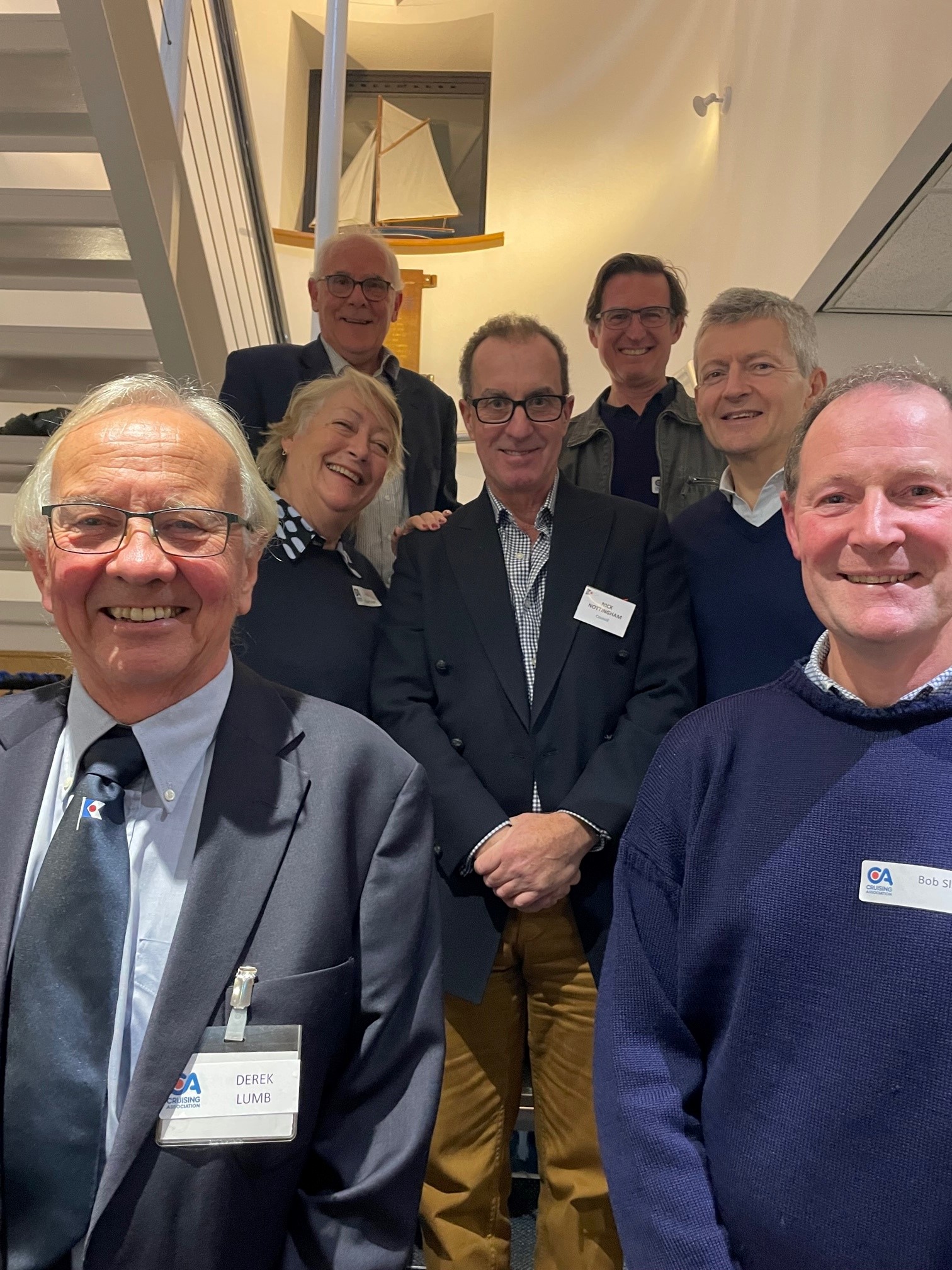 Image, l-r: Derek Lumb, Peta Stuart-Hunt, Ivan Andrews, Nick Nottingham, Paul Eedle, Nick Clayton, Bob Slay
© Alison Hadley