The Cruising Association (CA) has been informed that the Greek Cruising Tax known as TEPAI or TEPAH, will be implemented on April 2nd 2019. At present there is no on-line registration system so if you are cruising to or already based in Greece you will need to go to the Port Police by the 2nd of April to fill in all the forms. You have the choice to put your yacht "Out of Use", or pay the tax.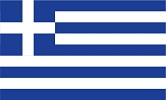 To pay the tax you will need to follow the Port Police instructions normally requiring a visit to a local bank. You will get a receipt and return to complete the forms with the Port Police. The latest date for payment on yachts present on 2nd April in Greece is April 10th.
If you are not in Greece and not going back any time soon, you will need to engage the services of an agent, supplying him with a letter of authorisation. Technically, this should be Notarised by a Greek Notary, but they may turn a blind eye here. Some marinas may offer this service but may have to charge as it will be a full time job for someone.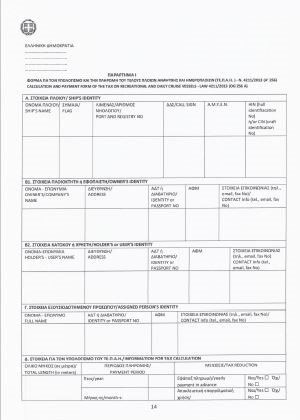 Others whose documents have expired (SSR lasts only 4 years) or are in the UK, or perhaps the yacht is locked up without access to it, will have a major problem is complying.
The Law states that fines will be levied of 10 times the monthly rate of tax. We don't yet know if defaulters will be charged or not. Many people have no knowledge of the existence of the tax. Others will be unable to pay.
The Cruising Association has made strong representations to all parties, and currently has lodged a complaint with the EU Commission requesting them to investigate and delay the tax. Our Embassy in Greece has been informed and we are requesting their help in delaying the start date until the on-line system is ready.
The TEPAH registration and payment form can be downloaded here, from the attachment at the bottom of this page, or by clicking on the image of the form.