A recently published book, Metals in Boats, by CA member Vyv Cox provides a valuable addition to any boater's technical library with its insights into metallurgy, the performance of, and the interaction between, different metals in boats.
Most in the boating community will be familiar with the name Vyv Cox through his regular technical articles in yachting magazines and contributions to yachting fora. A great many CA members will have benefited from the information he has imparted during lectures at CA House, forum help and technical articles in Cruising magazine. Vyv's extensive knowledge and experience, widely regarded as second to none, and his willingness to share this has gained him a well-deserved reputation as the 'go-to' man for answers to the many technical conundrums facing today's boaters.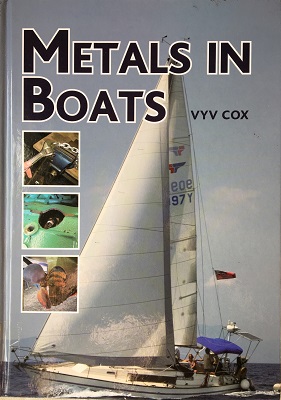 The book can be ordered online, with a 20% discount, through the publisher's website.
Further detail can be read in the review of the book on the members' page of the CA website.