In celebration of all things cruising and to mark the start of Autumn, October is the ideal month for cruising sailors to think about compiling their cruising log from the past season's adventures. Of particular interest to Cruising Association members, October is also the birthday month of a famous and intrepid seafarer and meticulous log-keeper, Captain James Cook, the sale of whose handwritten logs enabled the CA to build its HQ in Limehouse Basin, London.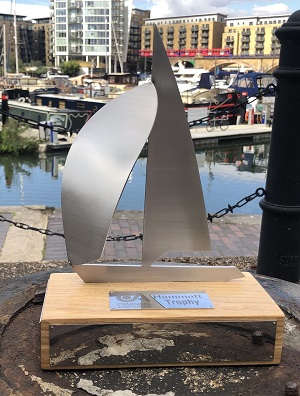 The CA's annual Log competition is open only to CA members and in one new category - the Hammett Trophy - to Crewing Service members.
The Hammett Trophy
Introduced for the 2019 season, The Hammett Trophy is named after former CA vice-president and HLR for Maldon, Brian Hammett, who died in 2018. Brian was also principal of the CA's training establishment and was passionate about getting people out on the water.
The Hammett Trophy is awarded for the best log submitted by crew or skippers who have used the CA's Crewing Service for the voyage being described.
Welcome to the stage...The osCA, sponsored by MS Amlin Boat Insurance
In addition to the CA's range of 2019 log categories, judged by a well-known yachting journalist, this year we are also delighted to announce the launch of The osCA, sponsored by MS Amlin Boat Insurance. The osCA - the Trophy will be revealed next month - will be awarded for the best video log (vlog) created by a CA member on a blog or website or channel on YouTube, Vimeo or similar.
In addition to being presented with The osCA trophy, the winner will also receive a GoPro HERO7 camera Silver Action Camera, courtesy of MS Amlin Boat Insurance. The GoPro has a tough waterproof exterior and it allows the user to capture beautiful 4K Ultra HD footage and photos.
Paul Knox-Johnston, UK Business Development Manager at MS Amlin Boat Insurance, said, "We are delighted to be sponsoring this competition with the Cruising Association and supporting our long-standing relationship with the CA and its members."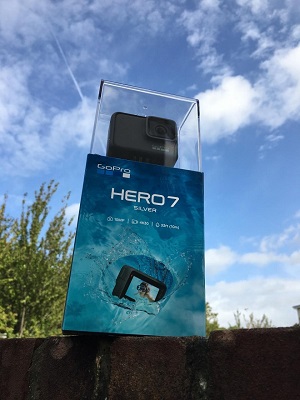 The competition closes on 17th January and all the winners will be announced as part of the popular Hanson Lecture evening on March 25th at CA House where the guest speaker has been confirmed as record-breaking offshore sailor Mike Golding OBE.