Dave Selby has been confirmed as our inspirational guest speaker for the CA's two Northern Roadshow events being staged this autumn for which two venues will be throwing open their doors to CA members and their guests.
The Royal Mersey YC, Birkenhead - 19 October
National Watersports Centre, Nottingham - 23 November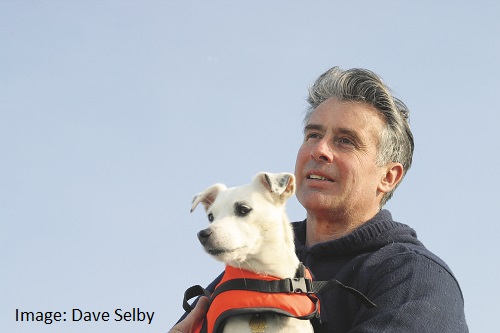 Our guest speaker at both these venues is the popular author, journalist and raconteur Dave Selby. The title of his talk is 'Marlin's Mission'. As he says of himself in his biographical details, Dave is "a passionate but useless sailor who's been fumbling around the east coast for years in Marlin, his 18ft Sailfish, without dying once."
In 2016 the Practical Boat Owner columnist set his horizons further afield, heading off on 'Marlin's Mission' to sail 340 miles to exhibit his boat at the Southampton Boat Show. The aim was to demonstrate that cost is no barrier to getting afloat; that in this day and age sailing has never been more affordable.
Dave will also be talking about the life-changing events that inspired this adventure. In 2012 he was struck down by a rare viral condition called Guillain-Barre Syndrome, which temporarily paralysed him. "Far from holding me back, it gave me the drive for what became one of the richest experiences of my life," said Dave.
Presentations at the Birkenhead event will include:
Welcome and outline of ideas for the future of the CA by CA President Julian Dussek
The attractions of sailing in the Baltic by Nicholas Hill
Preparing for a long sea crossing by David Rainsbury, freelance yachting journalist and Yachtmaster Instructor
The Crewing Service, the gateway to my Indonesian Experience by Caroline Milmo
North West Roadshow, Birkenhead details and booking information here
Presentations at the Nottingham event will include:
Welcome and outline of ideas for the future of the CA by CA President Julian Dussek
Anchors & anchoring by engineering specialist and freelance technical writer Vyv Cox
The Crewing Service, the gateway to my Indonesian Experience by Caroline Milmo
Sailing in the Baltic by Nicholas Hill
North Midlands Roadshow, Nottingham details and booking information here