We were delighted that the Managing Director of Ocean Safety, Alistair Hackett, drew the winning ticket in our BIG prize draw on Wednesday morning on the Ocean Safety stand at the Southampton Boat Show. Our GM Lucy Gray announced that the CA has received a record 835 entries over the last six months and how grateful the CA is to Ocean Safety for providing such a generous and practical prize to our members.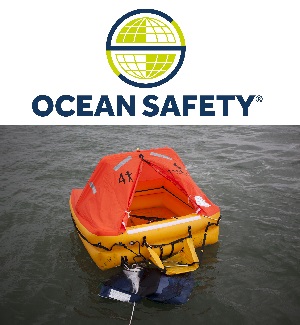 So, the winner of the 4-person Ocean ISO 9650 Liferaft in a bespoke canister plus a rescueME EPIRB1 is Alison Stephens from Weymouth in Dorset. Alison was in complete disbelief but thrilled when she received the phone call from us, telling Lucy that she had only just bought a boat!
A reminder to members not as lucky as Alison, that Ocean Safety offer a discount to members. Log onto the members' discount pages to obtain details.