Come and visit experts from the CA's Regulations and Technical group, otherwise known as 'RATS', at the Southampton Boat Show and get answers to your burning technical questions.
RATS are hosting drop-in Q&A sessions on both Saturdays, from 1300-1630 hours on 11 and 18 September, with volunteer committee members Robin Baron and Roger Bickerstaff on hand to answer your questions on all matters technical.
The drop-in sessions are open to all, whether CA member or non-member, to help provide practical advice* to technical questions on any topic. If cruising abroad or within the UK, there are a myriad of essential queries which often come up and no question is too small or too big, whether related to Brexit or regarding more specific country legislation. The UK's withdrawal from the EU has triggered some new protocols to cruising outside of UK waters and the RATS volunteers can talk you through the steps to clarify much of the process.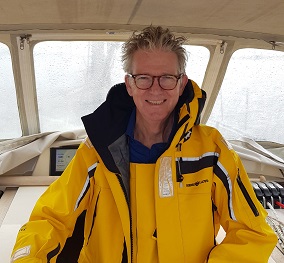 Robin Baron, Chair of RATS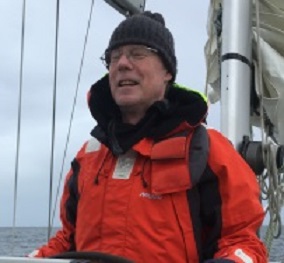 Roger Bickerstaff, RATS
"RATS have been faced with a multitude of questions from CA Members about Brexit related issues and this continues," commented Robin Baron, Chair of RATS. "So we thought that offering a person to person facility on the CA Boat Show stand will provide help to all.
"We hope these drop-in Q&A sessions will provide a really effective format to meet the needs of cruising sailors and motor boaters. We can't guarantee to be able to help with every query, but where we don't know the answer we will be able to refer on to the relevant organisation."
CA members and non-members are welcome to drop in to the CA stand J419 in Ocean Hall and ask your questions from 1300-1630 hours on 11 and 18 September 2021.
VAT take-away information packs will also be available, covering key issues on the implications of VAT legislation which affect cruising yacht and motor boaters bringing boats in and out of the UK.
Cruising Association members can take advantage of discounted tickets to the Southampton Boat Show. Just login to your account and go to the CA member ticket discount page.
Keeping visitors safe is the number one priority during the show and the Organisers ask everyone to follow their Covid-19 safety measures.
For full information on visiting the 52nd Southampton International Boat Show, go to the Southampton International Boat Show website.
2 September 2021
---
Disclaimer
Any advice has been prepared by the Cruising Association, its members and others and they and it have tried to ensure that the contents are accurate. However, the Cruising Association, its employees, contributors and relevant members shall not be liable for any loss, damage or inconvenience of any kind howsoever arising in connection with the use of such advice, save to the extent required by applicable law.