We are delighted to be back exhibiting at the Southampton International Boat Show in September to promote our unrivalled support services to the ever-expanding sail and motor cruising community.
In spite of the ongoing uncertainty caused by the pandemic and the economic impact of transitioning out of the EU's custom union, the interest in boating from UK and global consumers is huge, and new and second-hand boat sales are booming which in turn bodes well for the CA and the marine industry generally.
Our bright stand is situated in Ocean Hall (Stand J419), complete with a knowledgeable team ready to welcome members and chat to cruising enthusiasts who want to enjoy the delights of cruising whilst flying a CA burgee.
Throughout this year's boat show we will be providing cruising information, daily prize draws, some great discounts and …the highlight of the Show will be the release of a preview version of the next generation CAptain's Mate App which will have its full roll out to members later in the year.
Get on board with CAptain's Mate
This major upgrade to the app, the largest since it was launched in 2012, has been over a year in development and promises to reveal significant improvements and a host of new resources. It has been completely redesigned and reconfigured, exclusively for CA members.
All the key features of the app have been enhanced, relaying practical up-to-date advice and recommendations as well as providing a community resource for finding fellow CA cruisers.
For the first time there is the capability to add photographs for harbour and marina entrances and the app gives the user streamlined access to over 6,400 separate cruising locations. The maps now filter seamlessly to show facilities ranging from fuel docks to laundrettes and there are trusted members' submissions covering pilotage, restaurants, car hire, walking routes, and so on. This information is also replicated on the web version of the app, allowing members to access the information from any kind of device.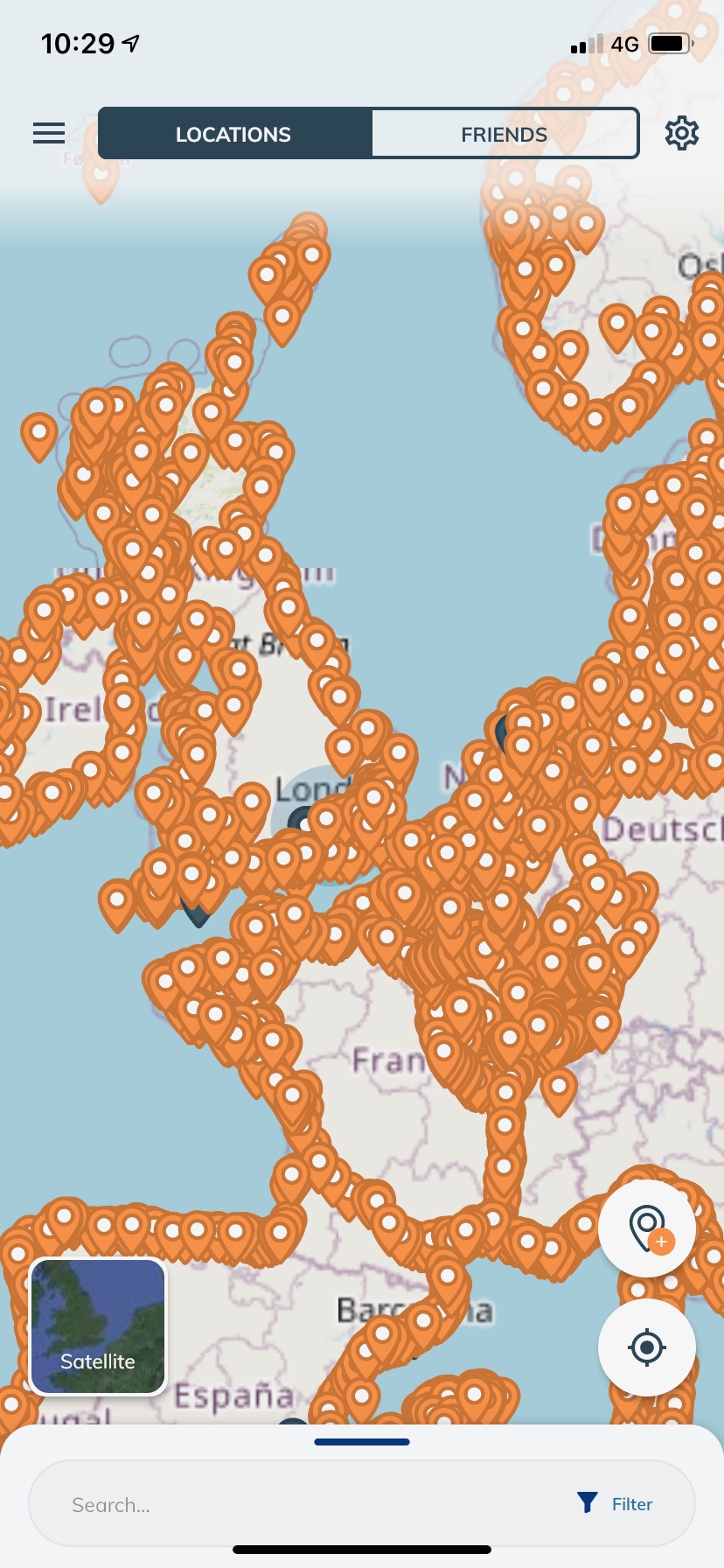 Importantly, and fundamental to its continuing success, all the information on CAptain's Mate benefits from regional editing by people who know each area well. It is also moderated information and all members post under their own names so the editors can contact them for clarification, and hence other members can have real confidence that the information provided is accurate.
30 July 2021