A legendary classic boat sailor, writer, journalist and interpreter of our sailing heritage in print and on screen, Tom is passionate about vessels like Cambria. Sail with him aboard the last British commercial sailing cargo ship - restored and owned by the Cambria Trust with the help of the Heritage Lottery Fund - on the beautiful Blackwater and Colne estuaries, Hervey Benham's "Last Stronghold of Sail." Be part of Cambria's story and help Sea-Change with its charitable work.
Date: 14 - 16 April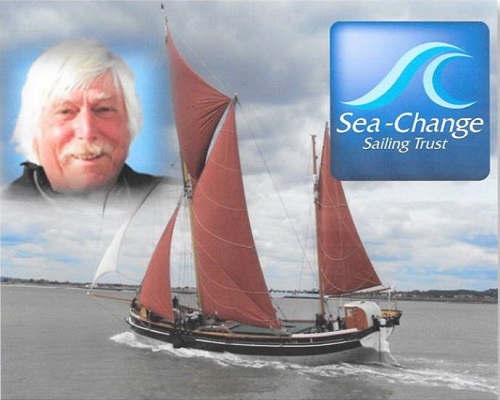 £395 covers three days sailing with Tom, catering, parking and crew
Look at the Sea-Change Sailing Trust website for information on their work.
Details about sailing with Tom aboard Cambria, including information sheet, application form and joining instructions can be found here.