"We completed a 17 year circumnavigation in 2013 in our Bowman 48. The longest passage was from Galapagos to Hawaii, 4,800 miles; it took 36 days.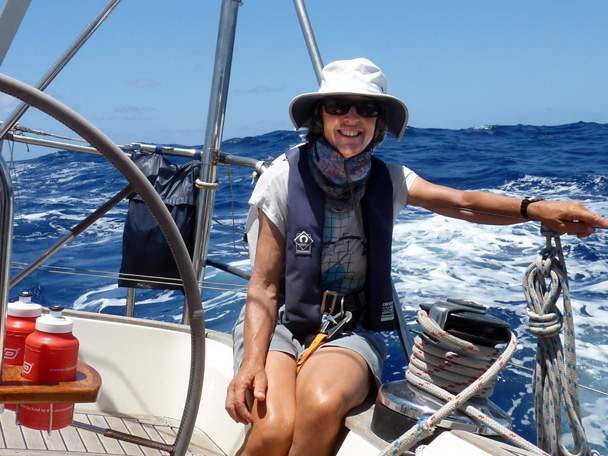 We were enjoying the passage so much we didn't want it to end. I hope to share the excitement of Ocean sailing with you."
What: Ocean Sailing talk, with or without a meal, at the RHYC.
When: Thursday 17th March at 11:00 - Doors open at 11:00, Talk at 11:30, Lunch at 13:00.
Where: At the Royal Harwich Yacht Club, Woolverstone, Ipswich, IP9 1AT,
Directions to the Royal Harwich Yacht Club - A PDF download with a map.
Lat and Long: N52⁰ 0.34' E001⁰ 11.8' ; National Grid Reference: TM 1952 3896 ; What.Three.Words location: lion.jumpy.chuckling
Booking to attend at the Club:  Talk with a main course, or just for the talk.
Click here to book on the RHYC website to attend at the Club.
Webinar:  This talk may be available to watch live as a Webinar. Registration will be available here when this is possible.
Talk Organisers: Dennis and Anne Kell
Contact: Simon and Georgette Harrison, suffolk@theca.org.uk
P.S. Covid: The Club will adhere to the Government rules and advice applicable at the time.