CA Site Ring
You selected random in the CA sitering. A preview and link to that site are shown below. Alternatively, click here to go to the site ring directory.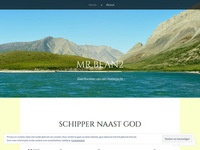 Mr.Bean2, European travels of a Motor Yacht
Travelblog of a Dutch retired couple living most of the year on their Selene Ocean Trawler sailing around Europe (and a bit of Asia) from Artic Norway up to sunny Turkey and Cyprus. Also some inland cruising like crossing Europe from North to Black Sea on Rhine and Danube rivers. The blog is written in Dutch with lots of pictures.