CA Site Ring
You selected previous in the CA sitering. A preview and link to that site are shown below. Alternatively, click here to go to the site ring directory.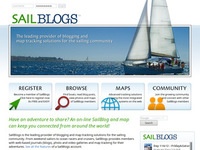 Tri cruising
A collection of summer cruises from Brighton to Trieste. Then back out of the Med to El Rompido in Atlantic SW Spain near the Portuguese border.
Aqua Blue is a Kelsall trimaran, launched in '76, and still going strong!