Bob Bradfield MBE, a self-taught surveyor and chart maker, has spent over a  decade surveying the anchorages and passages on the West Coast of Scotland.
His latest edition of the resultant electronic charts, marketed under the Antares name, contains over 500 chartlets.  There can be very few people with more experience of the nooks and crannies which make such appealing anchorages in this spectacular area and we are very lucky to have such a knowledgeable and experiences speaker  for this remote area.
There used to be a tradition in the Clyde Cruising club that if you returned from a cruise north of Ardnamurchan Point you would affix a sprig of heather to the forestay to indicate the hardships that you had overcome.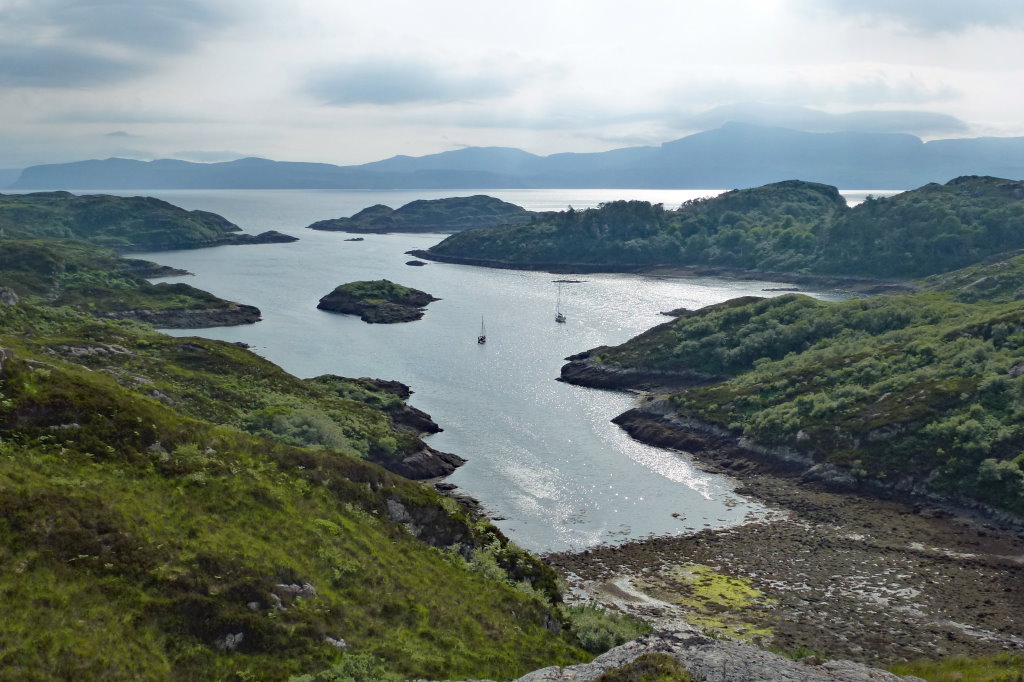 Today things are much easier. Yachts are larger and mainly have, powerful, reliable engines. With better road transport the shops are better supplied with Co-op and Spar shops widely available with a decent range of goods and there are many pontoons and visitors' buoys around. This is above all a spectacularly beautiful area with mountains both ashore and on the Islands, most notably of course the Cuillins of Skye but there are 24 listed mountains on Rum.
Bob will take you to some of his favourite and memorable haunts and this promises to be a most enjoyable and informative trip.
This will take place on Thursday 11th of February at 19.00 and is the fourth of 5 sessions of an online Celtic Seminar which is intended to provide information and background for those members considering a cruise in the area. The format of the talks will be a presentation of 40-60 minutes by a speaker who is very familiar with the area followed by the opportunity to ask questions or start a discussion taking the total meeting time to ~90 minutes.
This will be an online meeting using Zoom, open to members, including Crewing Service members, only, and so you will need to be logged in to see the instructions on how to register for the meeting.
To Register for the meeting simply click on the following link (or copy and paste it to a browser)
To Register for the meeting simply click on the following link (or copy and paste it to a browser)
https://zoom.us/webinar/register/WN_7PgRhQdkTlOtkUFYEg0Qpw
which should be done in advance of the session - it should only take a minute. When you register you will be able to select any or all of the 5 sessions so you only need do it once.
Please note that the sessions start at 19:00. The registration page shows the time slot we have booked which allows set up time for Bob and I. Please do not try to log on before 18:45.