Rob describes a personal journey from his first boat built - a 24ft stripped-out Quarter Ton racing yacht - to the studio's most recent work, including a 160ft expedition yacht currently under construction. It spans the transition between pencils, splines and ducks through early computerisation to various high level CAD/CAM processes. It's an art-meets-science journey, where the former still plays a huge part.
Date: Wednesday 30 March 2022
Time: 19:00
Place: CA House or, for the webinar broadcast via Zoom, your own home or boat
Booking (to attend at CA House): To book places on any lecture, and to indicate whether you'll be ordering food, click on [Book venue]. Please pay in advance on the website, or by contactless on the door. Any problems with the booking system, call or email Jeremy on 020 7537 2828/reception@theca.org.uk
Tickets (to attend at CA House): Tickets £19 and will include a buffet supper and must be booked in advance. Following the lecture, prizes will be presented to this year's log competition winners.
Booking (to join the webinar via Zoom): The webinar broadcast is open to members, including Crewing Service members, only. You will need to login to see the details below.
If you would like to join the webinar broadcast, please register via Zoom here. There will be no charge for viewing online.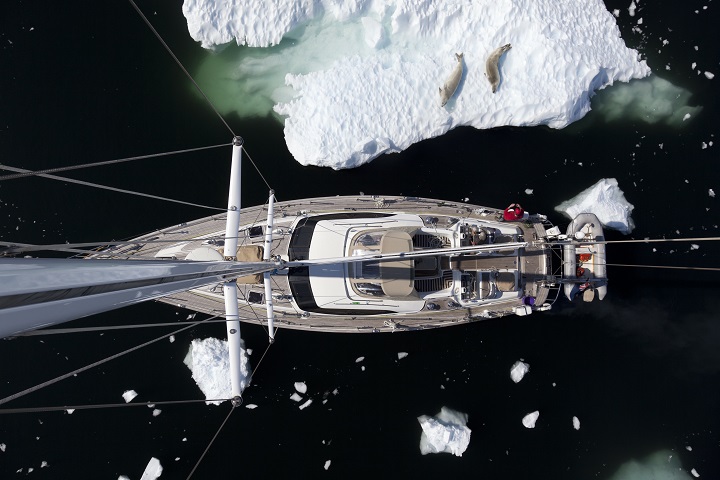 Oyster 62 in Antarctica, a Rob Humphreys design
Image: Steve Powell