The winters in UK can be cold, damp and downright miserable, so if you want to be warm and are missing sailing what do you do? Go south was Trevor's conclusion. Tahiti and its islands sounded nice and so did the Bay of Islands in New Zealand. So why not a round trip and do them both? Oh! and perhaps throw in California on the way home. Trevor hopes this talk will inspire you to do something similar.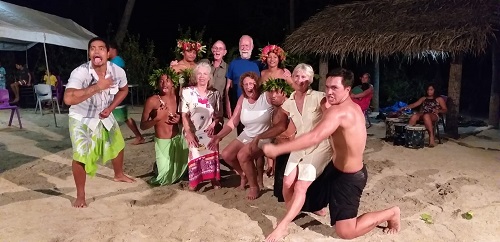 Date: Wednesday 6 November
Time: Lectures and talks start promptly at 1900 hrs
Place: CA House
Booking: To book places on any lecture, and to indicate whether you'll be ordering food, click on [Book Events Online]. Please pay on the door as usual. Any problems with the booking system, call or email Jeremy on 020 7537 2828/reception@theca.org.uk. Tickets are: £4 for members and £7 for non-members. Season tickets are available at £28 for the nine lectures from 2 October to 4 December. Please note that the season ticket price excludes the Christmas Celebration which must be booked separately.