With tropical destinations being increasingly affected by the consequences of climate change, many sailors are now looking for alternative cruising destinations in less frequented areas of the world. Challenging some of these voyages may be, but the rewards will more than make up for the effort. Jimmy Cornell, who has sailed both to Antarctica and more recently through the Arctic and the North West Passage, will present an overview of the various options in both the northern and southern hemispheres. Richly illustrated with photographs from his own voyages.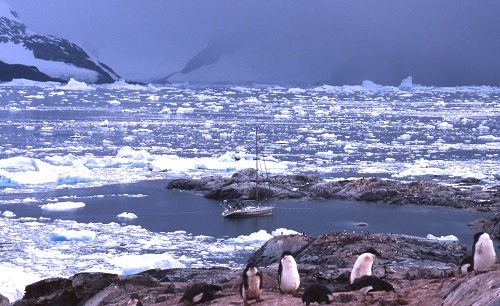 Date: Wednesday 13 November
Time: Lectures and talks start promptly at 1900 hrs
Place: CA House
Booking: To book places on any lecture, and to indicate whether you'll be ordering food, click on [Book Events Online]. Please pay on the door as usual. Any problems with the booking system, call or email Jeremy on 020 7537 2828/reception@theca.org.uk. Tickets are: £4 for members and £7 for non-members. Season tickets are available at £28 for the nine lectures from 2 October to 4 December. Please note that the season ticket price excludes the Christmas Celebration which must be booked separately.