The West Country and Isles of Scilly are often described as a hidden paradise in the corner of England, and in this talk Paul will attempt to show why it is such an amazing sailing destination. Having cruised this area a number of times on board their Ovni 385 Little Wing, Paul and family have made the most of their shallow draft by gunkholing up the rivers and estuaries, exploring the nooks and crannies in the Isles of Scilly and drying out in beautiful harbours.
Illustrated by numerous photos and videos, Paul's talk will show what's possible in a "normal" holiday from work, and demonstrate why getting to the Isles of Scilly is a dream held by so many sailors.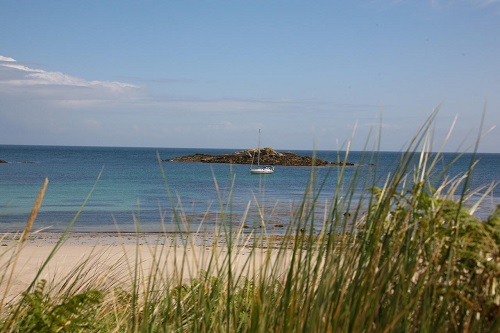 Date: Wednesday 26 February
Time: Lectures and talks start promptly at 1900 hrs
Place: CA House
Booking: To book places on any lecture, and to indicate whether you'll be ordering food, click on [Book Events Online]. Please pay on the door as usual. Any problems with the booking system, call or email Jeremy on 020 7537 2828/reception@theca.org.uk. Tickets are: £4 for members and £7 for non-members. Season tickets are available at £20 for the seven lectures from 5 February to 18 March. Please note that the season ticket price excludes the Hanson Lecture which must be booked separately.