The south and east coasts of Italy are under-appreciated as a cruising destination. People often pass through as quickly as possible on their way to or from Croatia or Greece. Yet there are many delightful towns and stops off the main sailing track and the iconic city of Venice is surprisingly easy to visit on a sailing yacht. With excellent food, wine and coffee, no flotillas and few charter boats, Boyd says it's an area not to be missed.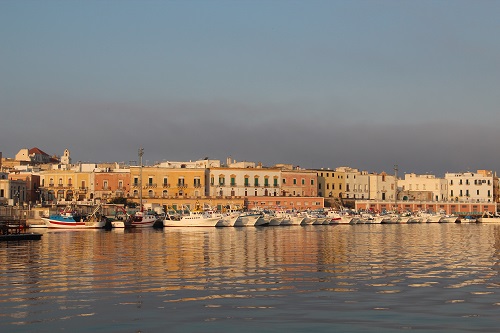 Date: Wednesday 27 November
Time: Lectures and talks start promptly at 1900 hrs
Place: CA House
Booking: To book places on any lecture, and to indicate whether you'll be ordering food, click on [Book Events Online]. Please pay on the door as usual. Any problems with the booking system, call or email Jeremy on 020 7537 2828/reception@theca.org.uk. Tickets are: £4 for members and £7 for non-members. Season tickets are available at £28 for the nine lectures from 2 October to 4 December. Please note that the season ticket price excludes the Christmas Celebration which must be booked separately.