Rob Gibson, author of the RYA SailTrim Handbook for Cruisers, will pass on his huge experience in racing, cruising and sail training. Whether it's thrashing across an ocean or a day-sail to a country pub, good sail trim will get you there faster, in greater comfort and with more pleasure.
Rob will talk about the essentials of rig set-up, different types of sail and sail materials and their uses, the benefits of good balance and the various controls to achieve good trim.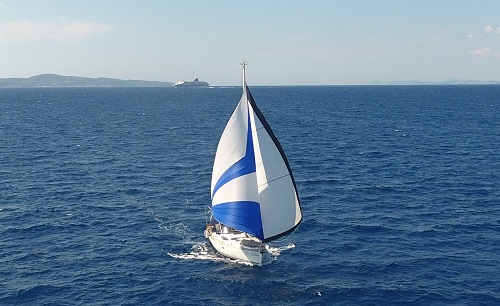 Date: Wednesday 30 October
Time: Lectures and talks start promptly at 1900 hrs
Place: CA House
Booking: To book places on any lecture, and to indicate whether you'll be ordering food, click on [Book Events Online]. Please pay on the door as usual. Any problems with the booking system, call or email Jeremy on 020 7537 2828/reception@theca.org.uk. Tickets are: £4 for members and £7 for non-members. Season tickets are available at £28 for the nine lectures from 2 October to 4 December. Please note that the season ticket price excludes the Christmas Celebration which must be booked separately.