Following the revised advice issued by the Government on 16 March this event has been cancelled.
Port of Dover is is one of the world's busiest passenger ports, with over 11.7 million passengers, 2.6 million lorries, 2.2 million cars and motorcycles and 80,000 coaches passing through it each year and the challenge of BREXIT. The port is being regenerated with new cargo terminals to the West and a new marina due for completion in the Spring of 2020.
Jim Pascall (VTS Supervisor), Richard Harman-Smith (VTS Officer) and Chris Windsor (Manager of the Dover Harbour Marina) will give us an insight into the operations of this busy port and marina.
A visit is also to be arranged to visit Port Control which has been completely upgraded with the latest technology.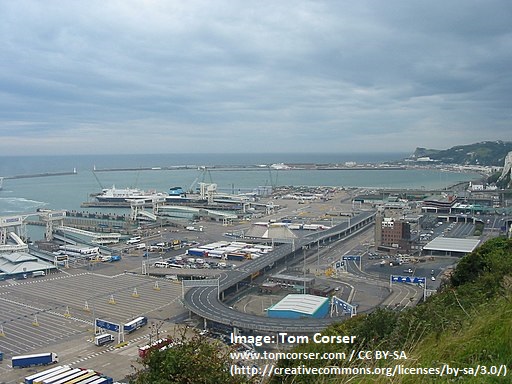 Date: Thursday 9 April 2020
Time: 1900, talks start 2000
Venue for our Winter Warmers:
The Dog & Bear Hotel
The Square
Lenham
​ME17 2PG
01622 858219
There is ample parking available and you are very welcome to bring guests.
Many eat beforehand and It helps speed up service if you are able to telephone the Dog and Bear and order your meal before 4pm. The talks start after supper at 8pm.
CA Menu £10.95
Breaded Whole tail Scampi - chips and salad with tartare sauce
Pork and Spitfire Sausages - with mash potato, leeks and cabbage and red onion gravy
Cottage Pie - with a selection of vegetables
Butternut Gobi Dhansak Curry with Cauliflower Rice [v/vg]
Leek, Mushroom and Tarragon Risotto [v] - with green salad
Beef Chilli Con Carne - with rice and tortilla chips
Breast of Chicken Schnitzel - parmesan mash, broccoli and sugar snap peas with a white wine and chestnut mushroom sauce
Cod and Pancetta Fishcakes - chips and salad