The CA's annual Log Competition stands as one of the association's time-honoured traditions and prominent events, tracing its origins back to 1910 when The Love Cup was first awarded.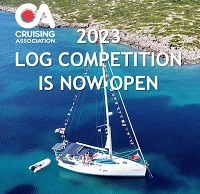 The Log Competition recognises excellence in cruising logs for the most recent season, awarding members with prestigious trophies across various categories. Logs for the 2023 season may be entered from 1 October to 31 December 2023, with the winners to be announced in early 2024.
The CA is delighted to announce that Katy Stickland, Editor of Practical Boat Owner magazine, will be the distinguished judge for this year's competition. Katy's discerning eye and wealth of experience will bring invaluable insight to the review process.
"Sailors sharing their tales of life at sea have always inspired and fascinated," reflected Katy Stickland. "Although logs are mainly kept for practical purposes - navigation, weather, recording engine hours or gear failure - they also give a contemporary account of those magical moments - wildlife encounters, beautiful landscapes and people met.
"Nowadays, these accounts are not only written but are also visual with video and photos adding to the experience, whether that be sailing or motor cruising, exploring offshore, up river, inland or along the coast. I am looking forward to reading and watching all of the cruising logs and sharing in the joy of each entrant's adventure."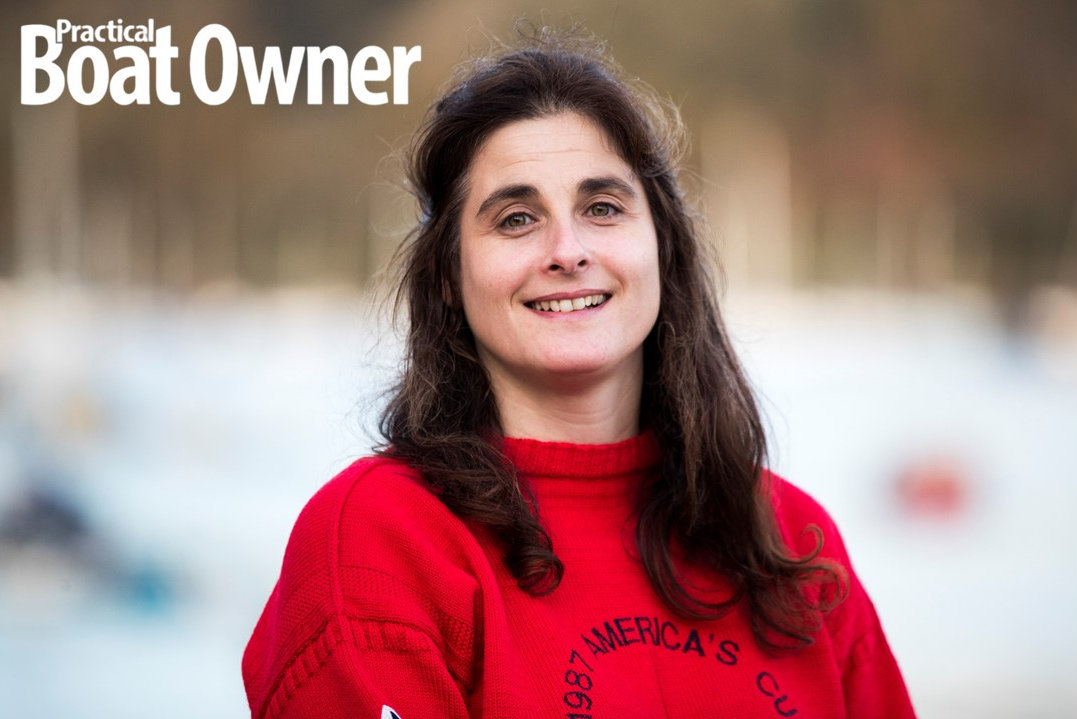 Katy Stickland © Richard Langdon
CA members are encouraged to participate by submitting their log narratives of their sail or motor cruising journeys in written, video or photographic form. These submissions should embody the spirit of cruising adventures, from inland to coastal or offshore cruising. The CA Log Competition serves as a showcase of the cruising experience, whether recounting grand escapades or shorter journeys, sharing tales of triumph over challenges, relaying humorous anecdotes, celebrating newfound friendships or capturing any facet of the joy of sail and motor cruising.
The CA extends a warm invitation to all members to enter, and particularly those who have never entered before, as well as families and individuals under the age of 16. Entries to the Log Competition close on 31 December 2023.
Trophies will be awarded for the best log in each category:
Hanson Cup - best log of a cruise - any duration / CA Members
Love Cup - best log of a cruise of under 30 days' duration / CA Members
Dugon Cup - best log of a cruise in a vessel of not more than 32' LOA – any duration / CA Members
Dingle Cup - best log of a cruise, or story about cruising, by a young person under 16 years of age / CA Members' children
Yachting World Family Cruising Award - best log of a family cruise, or the most outstanding contribution to family cruising / CA Members
Dolphin Cup - best photographic log / CA Members
The Lacey Trophy - best member's website or blog covering cruising in the year / CA Members
PBO Award – best photographic log of a cruise for the duration of 1 week. The week can be taken from any part of a longer cruise / CA Members. Practical Boat Owner will also present a one-year complimentary magazine subscription to the winner of the PBO Award
Hammett Trophy - best log submitted by crew or skippers who have used the CA's Crewing Service for the voyage being described / CA Members and CA Crewing Service Members
The osCA - best video log / CA Members
Members can read the full logs from the 2022 competition and all previous competitions on the Cruise Logs page of the members' area of the website.
Members can click here to enter the 2023 Log Competition and you can also read top tips on making your log stand out.
1 October 2023