The President, Council and members of the Cruising Association send their heartfelt condolences to Her Majesty The Queen and the entire Royal Family on the death of HRH The Duke of Edinburgh this morning. We were honoured to welcome Prince Philip to CA House on 22 July 1998, as our photo shows.
He will always be remembered as an enthusiastic sailor with a lifelong love of the sea.
The CA is deeply saddened by the news and the CA President has sent a message of condolence to HRH The Princess Royal who is an Honorary Member of the Cruising Association.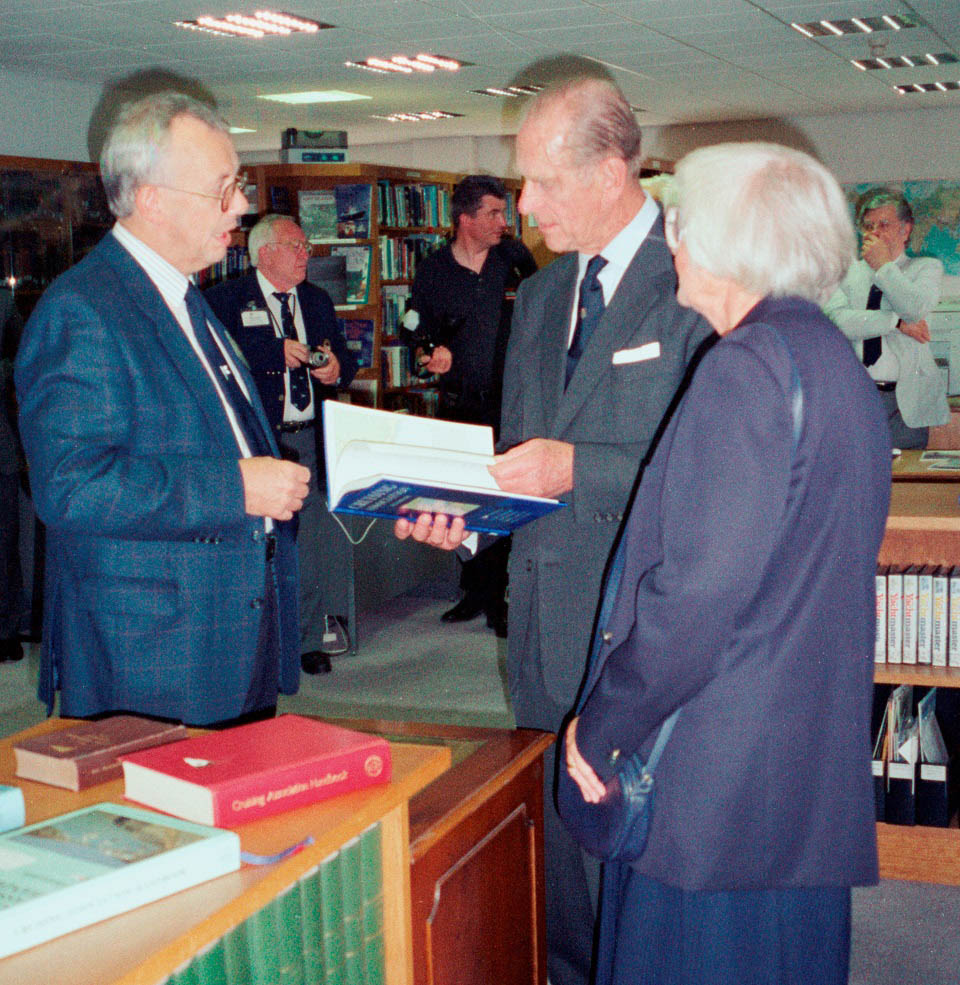 Photo: Prince Philip is presented with the CA Handbook (the forerunner of the Almanac) by Stuart Bradley, Chair of the Handbook and Information Committee, in the presence of CA President Jean Andrews, on 22 July 1998.
9 April 2021