Marine safety experts Ocean Safety have recently held another of their successful and highly engaging Safety Days for 50 CA members and staff, at CA House in London. The day was a resounding success for all the attendees who were eager to learn from the specialists.
Ocean Safety has over 20 years of experience in the leisure marine industry, providing safety advice, a dedicated service to customers, and representing some of the world's leading brands in safety and survival.
Their training team is very keen to educate people on the correct use and importance of maintenance of their safety equipment and the CA audience enjoyed participating in a day of practical demonstrations, sharing information and lively discussion with some entertaining anecdotes thrown into the mix from Ocean Safety's MD Alistair Hackett.
There were tips on sea survival and the effects of cold water and things to look out for in a Man Overboard scenario. The all-important subject of servicing and maintaining your lifejackets - including a practical demo for members to join in with - is always a highlight. Another topical subject covered were the differing merits of AIS vs EPIRB. There were more safety pointers about the importance of sprayhoods, a lively Jonbuoy demo, a Liferaft demo with full inflation and some members enjoyed having a go at getting in and out. The attendees even got a taster of ration packs!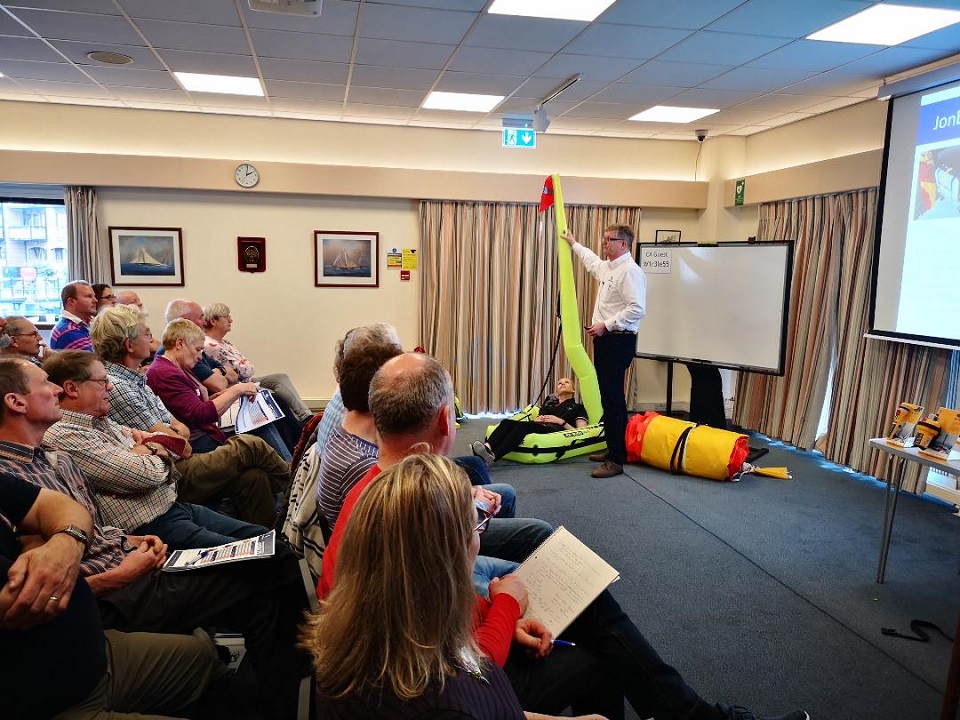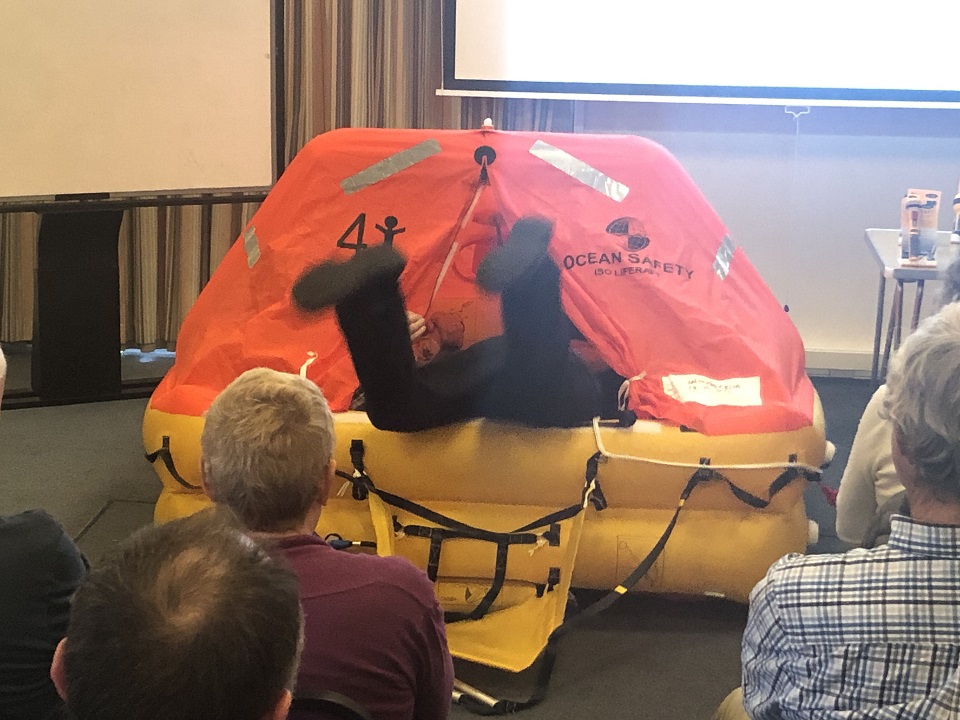 All in all it was a fascinating and entertaining day packed full of detailed and informative safety information that none of us who go boating can afford to ignore. Keep an eye out for news of further dates exclusive to CA members.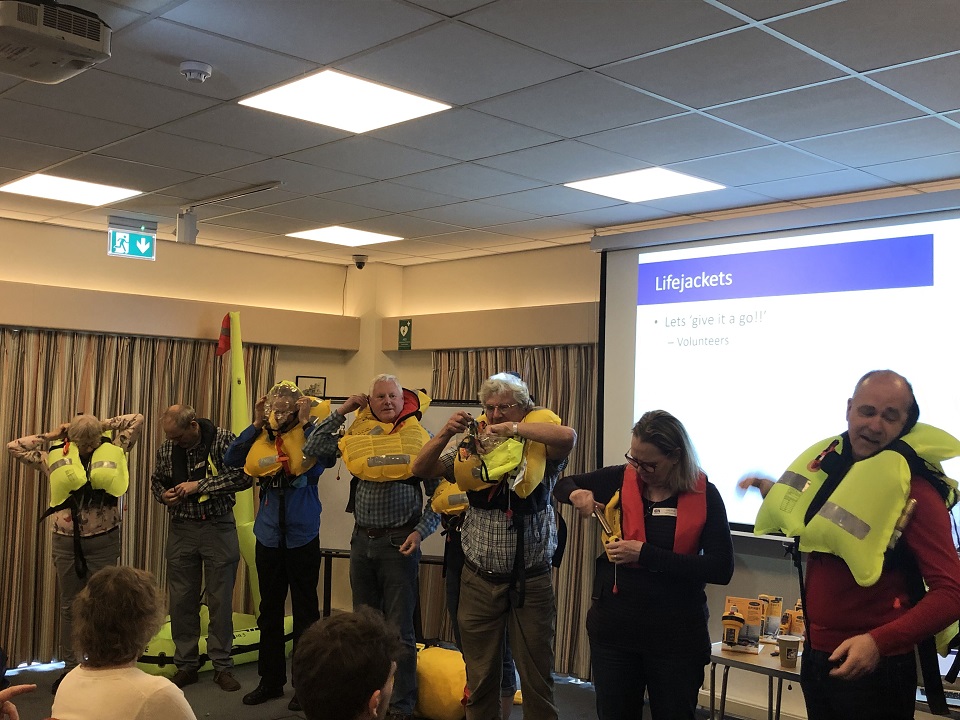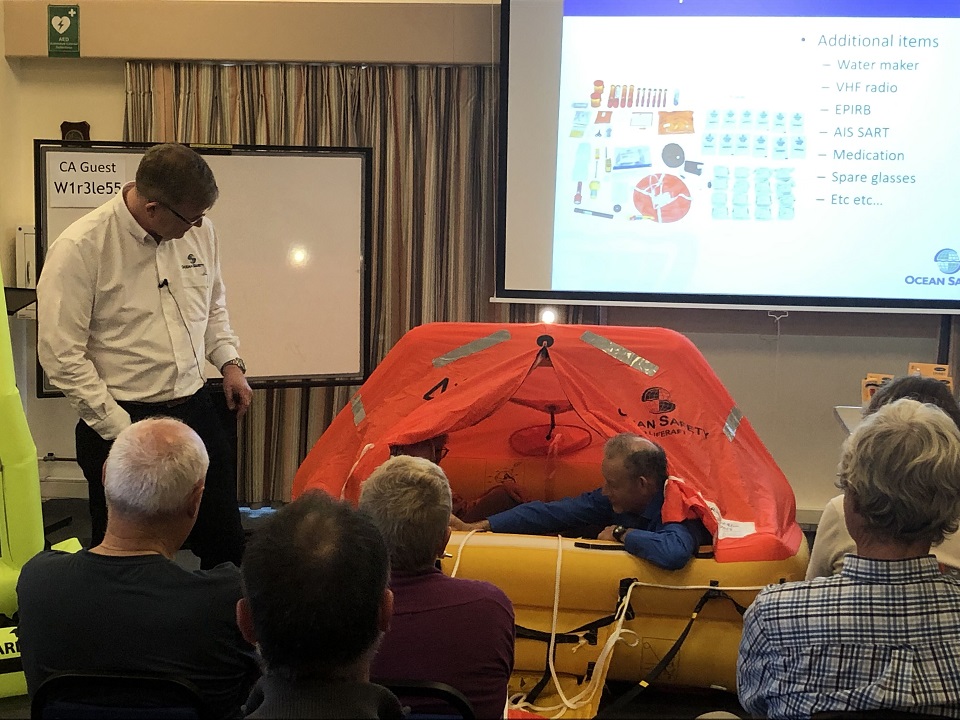 This of just one example of the range and breadth of subjects covered by the CA in a packed schedule of seminars and lectures for its members around the country. Ocean Safety also offer CA members a discount on their products!