The current stage of development is that the acoustic deterrent device is ready to undergo sea trials off the coast of Portugal.
GenusWave has developed an audio solution designed to trigger the instinctive startle reflex most animals have when they hear a particular sound. This reflex, governed by the autonomic nervous system, induces an involuntary flight response, compelling targeted animals to flee the immediate area.
Originally developed by GenusWave's marine scientists to deter seals from fishing nets, this technology has evolved to work on sea lions and over the past two years to keep orcas away from fishing vessels. Termed "Targeted Acoustic Startle Technology" (TAST), research trials have demonstrated that:
The device operates over a short range (50m-80m) and so will not impact orcas hunting nearby,
The orcas will return to the area shortly after the device is turned off,
The orcas do not "habituate" to the sound (unlike with pingers, which can eventually become a "dinner bell"),
The signal is at a level that will not cause hearing damage,
The device only affects the target species and is not harmful to animals.
According to ICNF and GenusWave, if the orcas are still in the vicinity off the Portuguese coast it is anticipated sea trials will commence in mid-October. If the trials are able to proceed in the October timeframe, a call for action will be issued requesting skippers to contact ICNF/GenusWave to alert them if orcas are spotted.

The CA is awaiting further information on the method of communication by which skippers should contact ICNF/Genuswave when they sight orcas. Please keep an eye on the CA website – www.theca.org.uk – and CA social media for updates and information on the call to action.
According to GenusWave, if the trials are successful, it is anticipated that acoustic deterrent devices for yachts will be made available for the 2024 season. The CA will keep members and the wider cruising public informed of the outcome of the trials.
Along with collecting and sharing data on orca interactions and uneventful passages, the role of the CA's Regulatory and Technical Services (RATS) orca project team has been about forging connections among the various stakeholders in order to pool their expertise, knowledge, and resources.
Find out more about the CA orca project at www.theca.org.uk/orcas.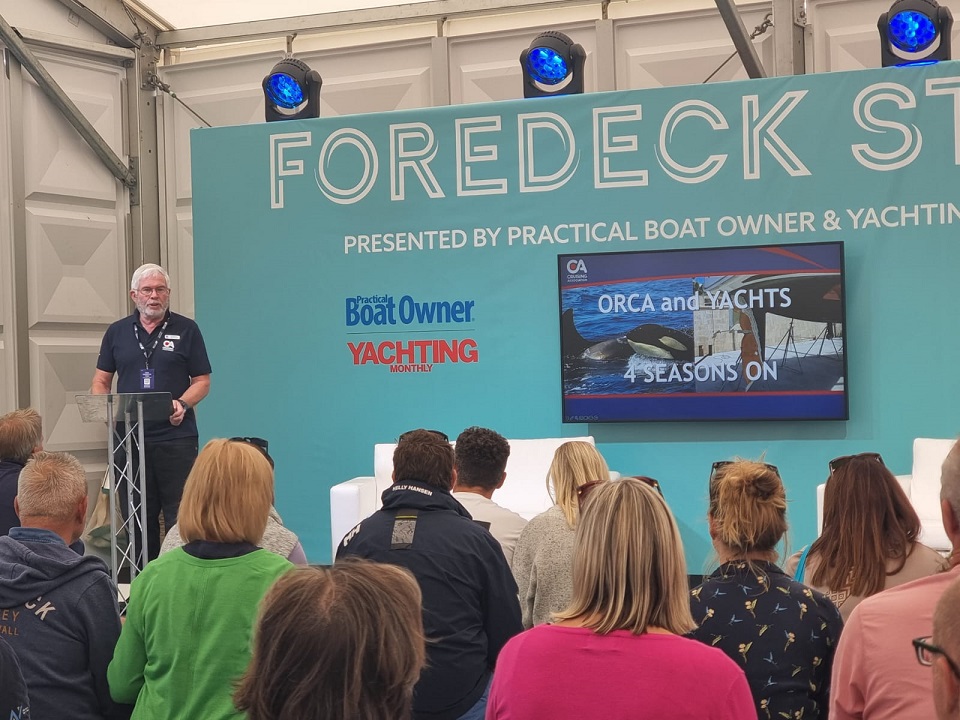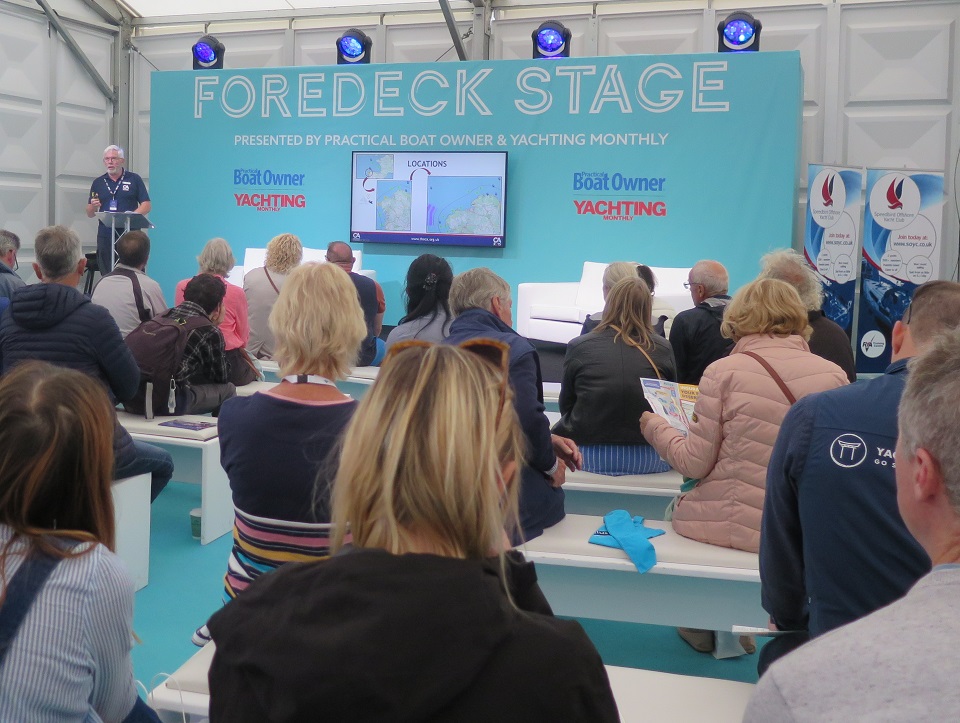 John Burbeck, CA orca project lead, presents on 'Orca and Yachts' at Southampton International Boat Show