If an existing CA member refers a friend to join the CA, the existing member receives £20 to spend in the CA Shop and the friend who joins receives a 25% discount on their first year's membership fee when paying by direct debit. NOW, you also get the opportunity to win different prizes each month right through to September!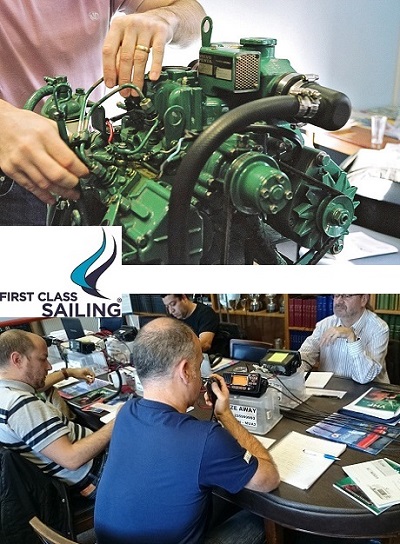 This month, courtesy of First Class Sailing, we are giving our members (who Refer a Friend), the choice of winning either a Diesel Engine Maintenance Course OR a VHF course, valued at £120 each.
To enter, simply tell your friends to enter the code DAFAF when completing the form online and ask them to put your name in the Recommendation box. Further details on 'Refer a Friend' are here.
Keep on eye on our news pages for each month's prize announcement - right through to September!