Celebrating flying the CA burgee for 110 years!

See us on our new stand at the YachtMarket.com Southampton Boat Show
Ocean Hall: Stand J419
The Cruising Association (CA) is the largest organisation catering exclusively to the needs of cruising sailors. Celebrating its 110th Anniversary since its formation in 1908, the CA is situated in Ocean Hall with a new, larger and even more eye-catching stand to welcome its members.
The CA's on-stand Show team will be sharing its cruising know-how, holding daily prize draws, offering a vast range of fabulous discounts & launching the BIG new Prize Draw to win a Raymarine AXIOM Pro12 valued at £4,000. By joining the CA during the Show you will benefit in so many ways.
New partnership with Gill + on-stand competition open to all
£1,500 worth of Daily Prizes for CA members & new joining members
Raymarine joins forces with CA to launch major free prize draw worth £4,000
CAptain's Mate app continues to develop; new features added
Special 110th Anniversary discount available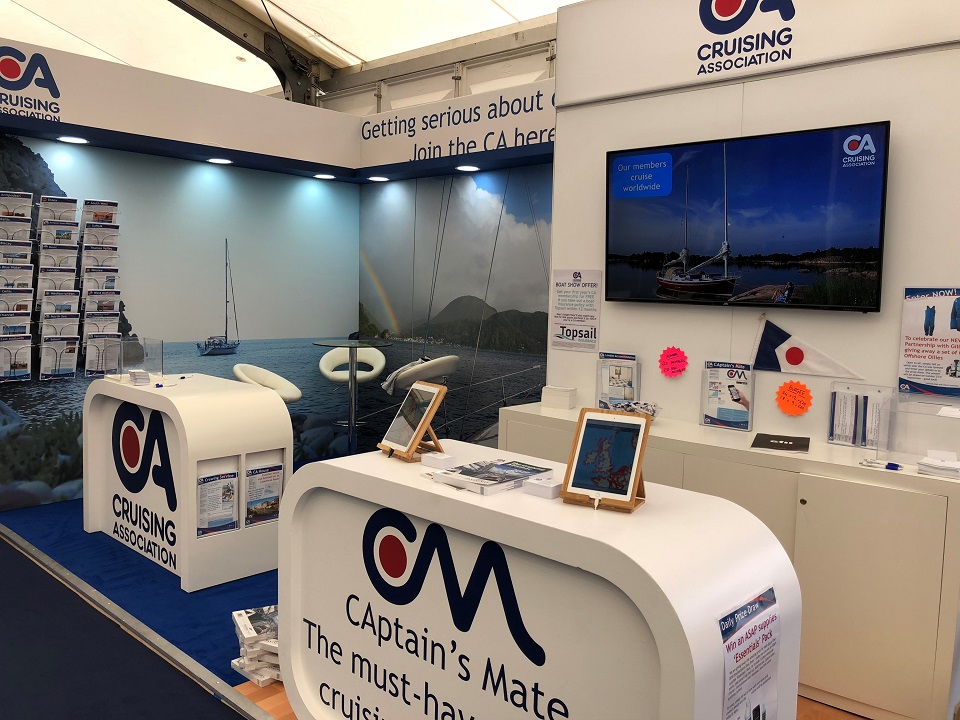 The new CA stand
Members can benefit from a discounted ticket offer, buying one ticket for £13.00 and getting one free. Visit the ticket booking page of TheYachtMarket.com website and add the discount code JG1 into the promotional code field.

You win some...
As well as running its popular daily prize draws on the stand as part of the ongoing new member recruitment drive, the winners of two of the CA's big ticket competitions for CA members only and launched back in January, are being announced at the Show on Press Day 14th September.
The first announcement is for the Dream Yacht Charter's (Stand J008 at 1pm) £4,000 prize of a week's charter on a monohull for up to six people in a fabulous choice of destinations including the Seychelles, Caribbean, Cuba, Mexico and Tahiti. DYC also offers CA members a discount on charter fees and training courses.
The second is for winter berthing in one of sailing's most beautiful destinations, Venice, courtesy of Venezia Certosa Marina (Stand J305 at 5pm). The lucky winner and their boat will stay afloat in the marina, and can spend weekends with their own Venetian pied à terre flying from England to Venice for as little as £25 each way! Certosa Marina also offers CA members discounts on marina or hotel stays.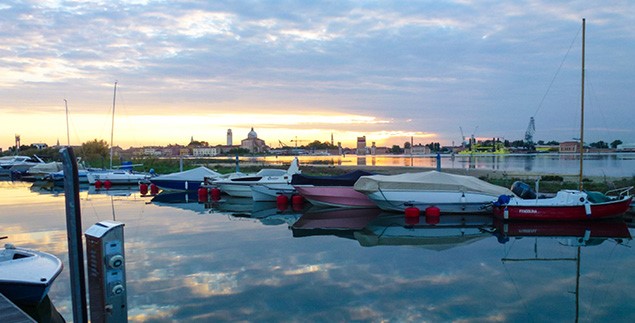 Venezia Certosa Marina
...and you might win some more!
Announcing a fantastic new Prize Draw to win a Raymarine AXIOM Pro12
The Cruising Association (CA) is delighted to be launching a new Free to Enter Prize Draw at the Yachtmarket.com Southampton Boat Show for new joining members and existing CA members, in association with Raymarine.
The prize is a new AXIOM Pro12 Pro-S E70482, valued at £3,945 inc.VAT retail.
Axiom Pro is the newest addition to Raymarine's state-of-the-art Multifunction Displays (MFDs). It offers Hybrid Control giving a choice between simple tablet-like touch control or confident keypad control in rougher waters. Axiom Pro runs on operating Software LightHouse 3 which is fast, fluid, and offers an easy-to-use interface that puts captains in complete command with just a few touches.
As you would expect, it is ready and easy to network with all the latest electronics, Radar, Autopilots etc., using standard NMEA2000 and NMEA0183 connectivity. N.B.: The prize does not include fitting the unit.
To enter, CA members or new joining members simply fill in a form at any CA event attended between the Yachtmarket.com Southampton Boat Show and a date to be announced. You can also enter by sending a photo of your boat flying the CA burgee to office@theca.org.uk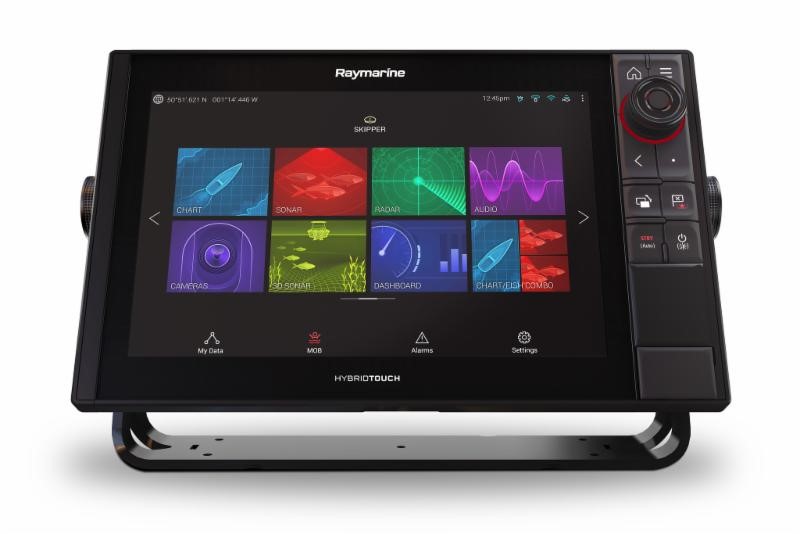 Raymarine Axiom Pro12
CAptain's Mate puts cruising information at your fingertips!
The CA team looks forward to welcoming cruising enthusiasts to its stand at the 2018 Show. Cruising information is one of the CA's most valuable services with over 6,000 members sharing their worldwide cruising knowledge from real experience. Members can download the app, CAptain's Mate, and get ready, get set and go!
The CA is online, and also at events and in print. Whatever cruising information you need, it's all there; fitting out, where to cruise, laying-up, staying in touch, local regulations, ports and pilotage around the world, maintenance and much much more.
Come and join us.