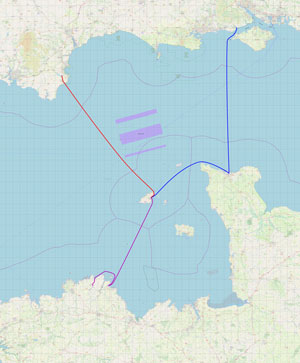 Starting Sunday 7th July the rally provides a wide range of options for CA Members. You can join and leave the programme wherever you wish, starting in either the Solent or the West Country, then cross the Channel in company, visit France and the Channel Islands, and maybe use it as a step off for your summer cruise. For some last year this was their first channel crossing.
Key Points:
Cross-Channel cruise in company
Social events and tourist options
Choice of Solent or West Country start
Solent Flotilla: Lymington, Cherbourg
West Country Flotilla: Dartmouth, Beaucette
Joining combined Flotilla: St Peter Port, Paimpol, Treguier
For full details see the attached document or click through to the event on the CA web site and consider your options.
Booking is now open and can be done by clicking here and scrolling down. Last year's rally was oversubscribed so book as soon as possible.