First Class Sailing runs the full range of RYA shorebased courses at CA House. Classes are run in the evenings or at weekends or a combination of both. Very much geared towards cruising, their instructors are often boat owners themselves and selected for their vast experience and tremendous enthusiasm for sailing and imparting their knowledge. They have a base in Shamrock Quay in Southampton, from where they run RYA practical courses. You can see their RYA Course Progression Plan here to help select the right course for you.

Reduced prices for CA Members on all shorebased courses at CA House are offered – up to 20%. Please enter the discount code below on the First Class Sailing website before going to the Checkout at the 'Redeem a discount code prompt'. Non-members joining the CA during a course (and paying by Direct Debit) will also receive the discount.
Forthcoming Theory Courses - all normally held in CA House
NOTE: Due to the Covid-19 restrictions, all courses scheduled to be held at CA House are cancelled until further notice, however First Class Sailing are offering a number of courses via Zoom, detailed below, so you can still learn from the comfort and safety of your own home. Dates for courses at CA House from July onward still appear below, however they may or may not be able to take place.
First Class Sailing are now also offering both a Spanish Language for Sailors and a French for Sailors Language course, also being held via Zoom. See details beneath the RYA courses below.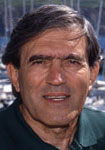 "For anyone nurturing the dream of an ocean voyage there is no better place to take that first step from dream to reality than the Cruising Association."
Jimmy Cornell, Three times circumnavigator, best-selling author, founder of the ARC
RYA Theory Courses
---
---
---
One day Courses
---
---
---
---
---
---
---